Your Ally to Success
We give you the tools to command project efficiency and profitability from leads to close.
Join the 200+ developers selling with Avesdo




Streamlined onboarding and customization
Sell how you want to sell with a platform that allows for easy customization, effective training and ongoing support throughout the launch phase. Avesdo gets you up and running as effectively and efficiently as possible.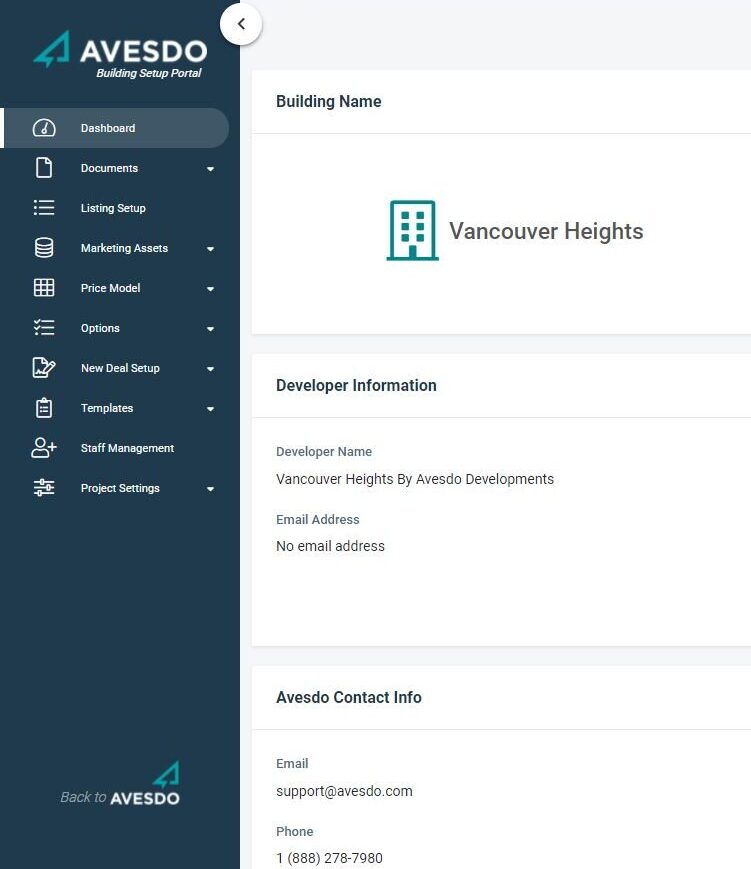 Build on insights from 10k+ transactions per year
Harness the power of aggregate data. With over 300 data points collected on every single transaction, say goodbye to knowledge gaps as you move from project to project.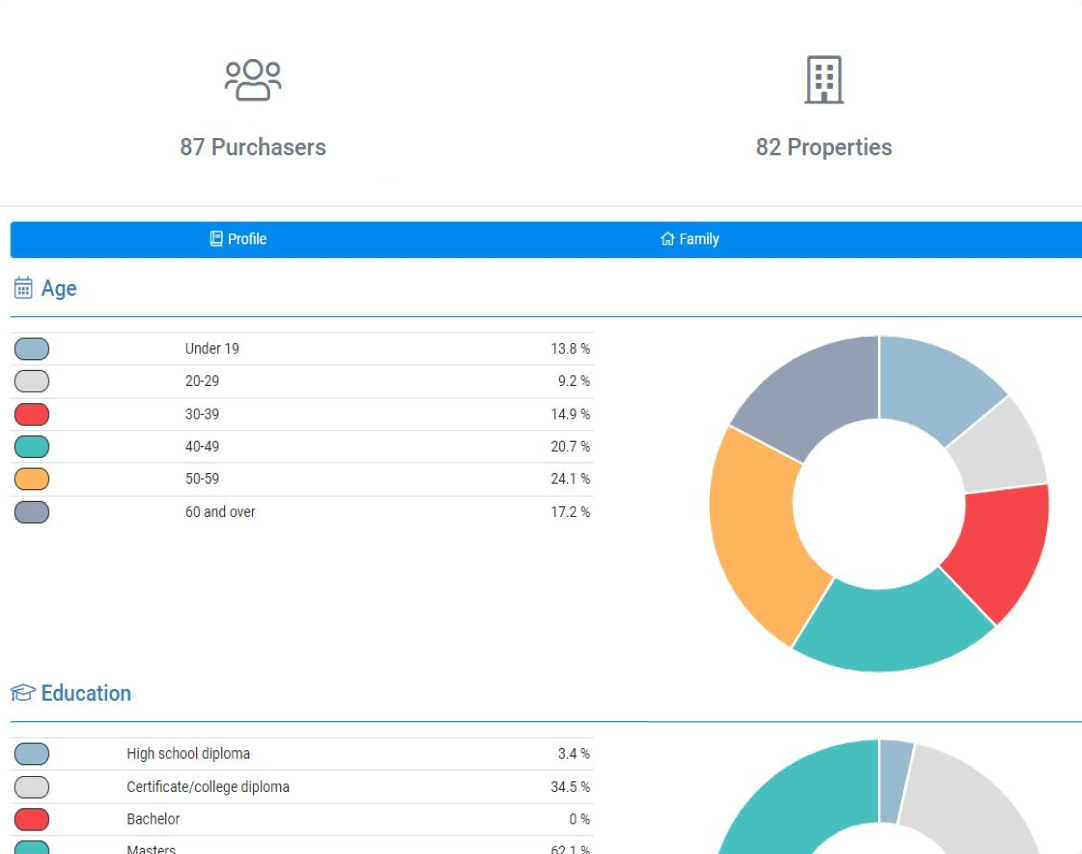 Optimize sales and realtor engagement
Avesdo gives you the data and visibility you need to make smarter, more profitable decisions that connect the ideal realtor, to the right home, within the ideal project. Your strategy, your sales.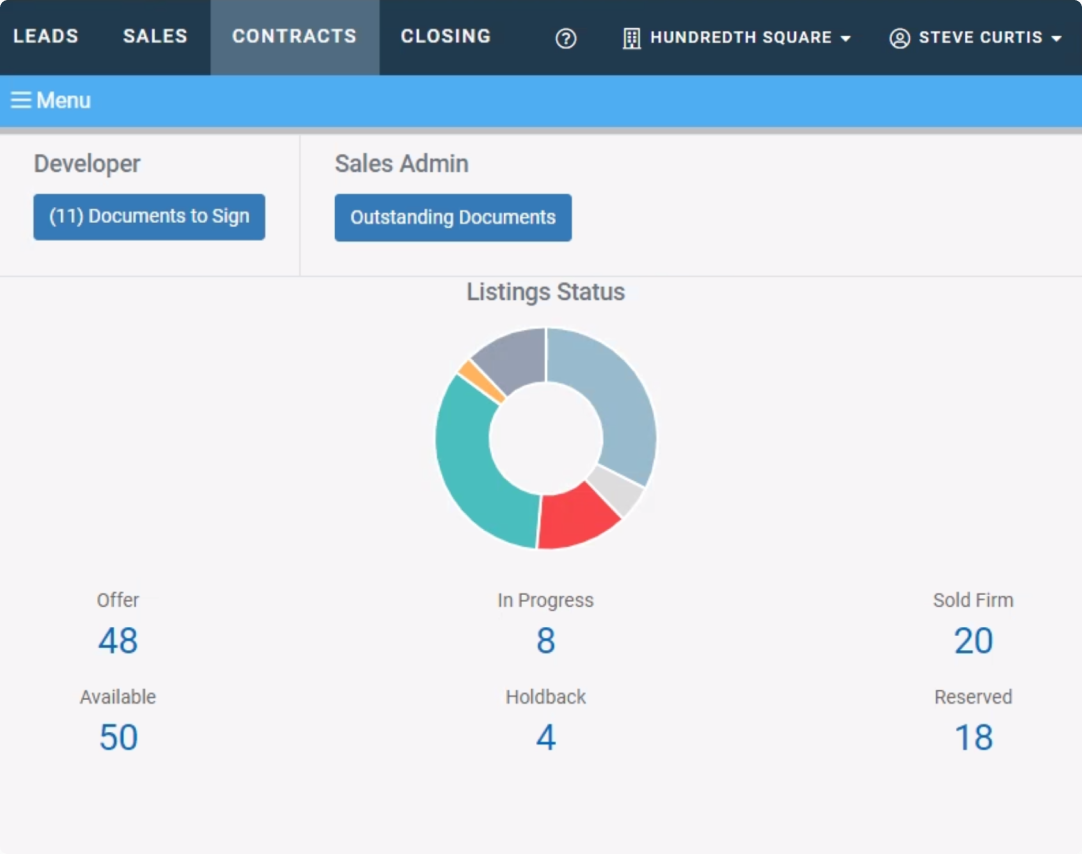 We know your business like you do.
Unlock the power of Avesdo
Get the right answers to the right questions. Avesdo offers more than just a way to collect and store data; we give you the ability to apply that data to get results. Use our platform to formulate and execute strategies you know will work.
Increase future project value
Let our expertise help you develop the ability to ask the right questions, at the right time, to get the real-time data you need to pull ahead of the competition.
Sell faster with fewer issues
A real-time view of all your listings shows, at a glance, every piece of information you need across the entire project—allowing you to optimize revenue, increase sales volume and speed of transaction.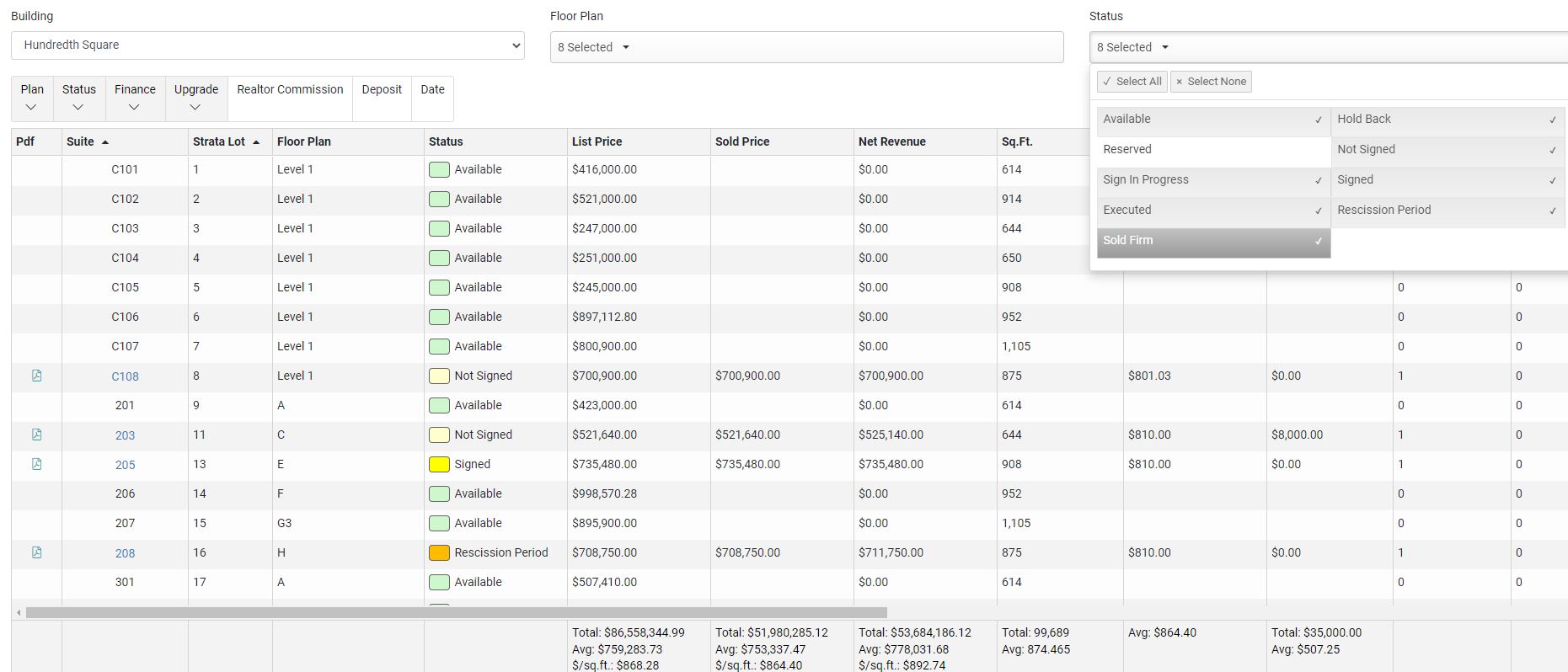 Achieve your standard of success
If you build it, Avesdo can manage it.
"You use Avesdo to run your business. It's more than deal writing; it's month end commissions, split commission, annual projections, standing inventory visibility, all without a dozen spreadsheets! So it's not just one system per contract, it's how you can run your business."
Amy Rebodos
VP Finance, Breakside Real Estate Group
See client success
See how one platform helps you take control from leads to close.