Take Control of Your Data
Avesdo consolidates all your project data in one secure location, giving you the visibility you need to proactively shift strategy and ensure profitability on every unit you sell.
Join the 200+ developers selling with Avesdo




Keep data safe from loss and risk
Your data. Your rules. Not only does the Avesdo platform give you one single source for data, it also gives you complete ownership over all the data you collect.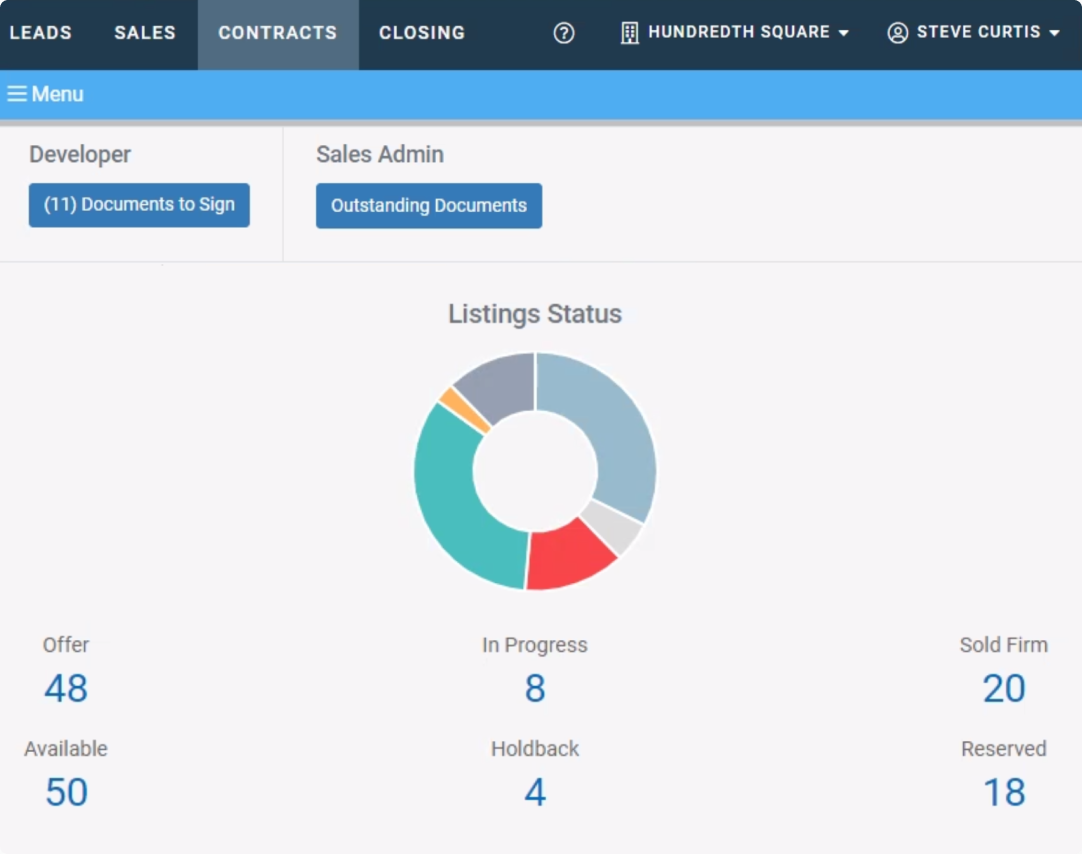 Real-time data delivery
Real-time reporting means you've got the ability to track and view every detail of every transaction—from finishings, to colour choices and scheduling.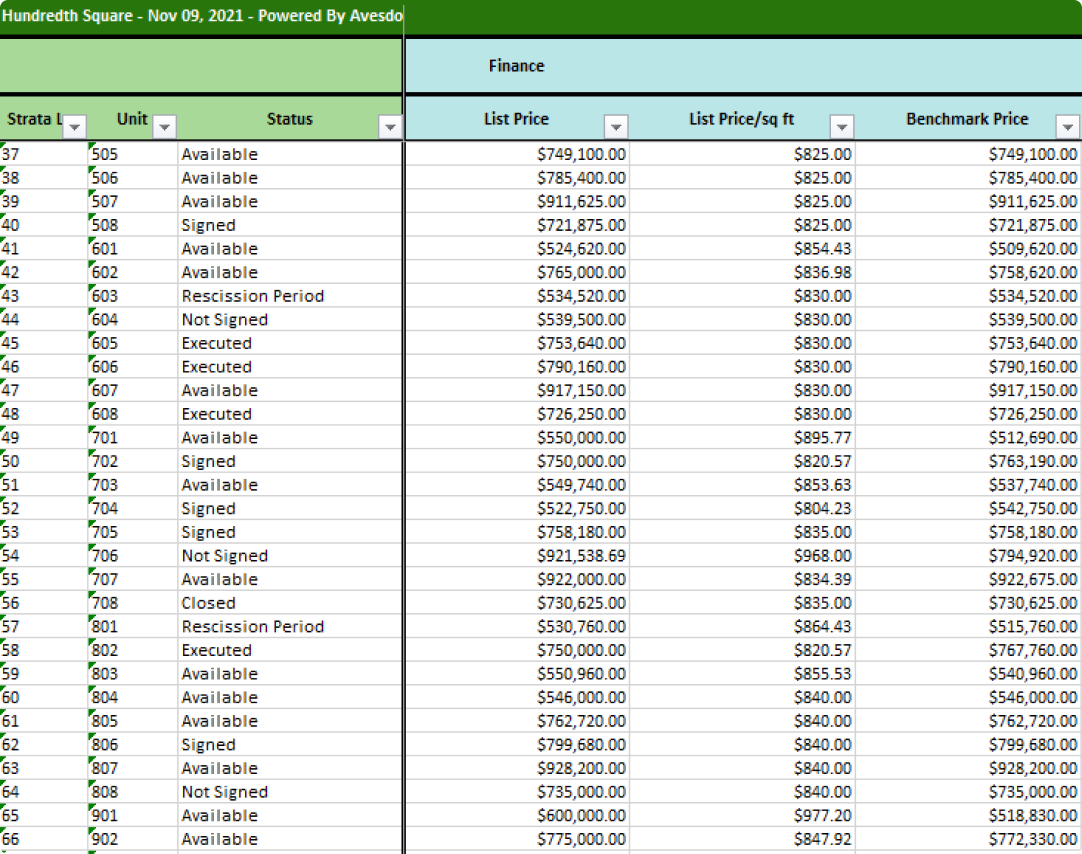 Sophisticated analytics and intelligence
Get the right unit to the right agent or buyer. Avesdo gives you the visibility you need for more profitable outcomes with an intelligent database that can answer questions your competitors can't.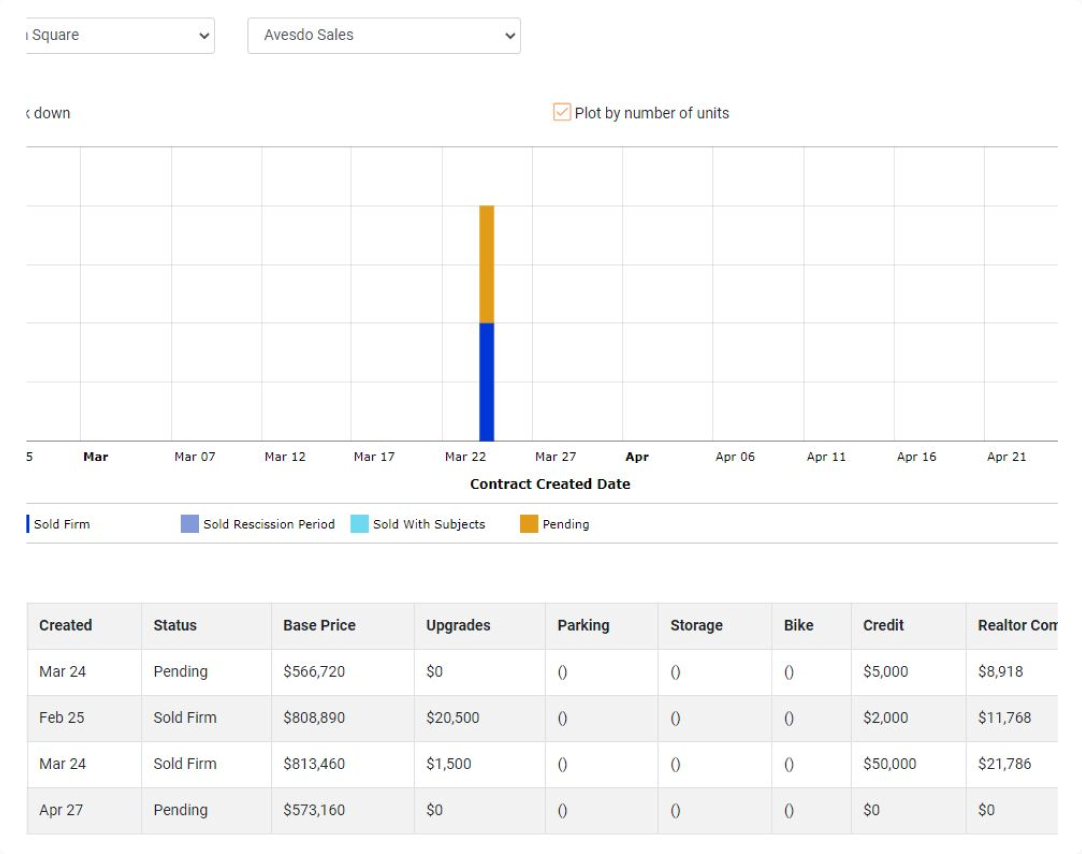 Capitalize on trends
Find out what sells now, and what will sell in the future. Avesdo turns the data you collect into actionable insights that can drive sales, and help plan future projects.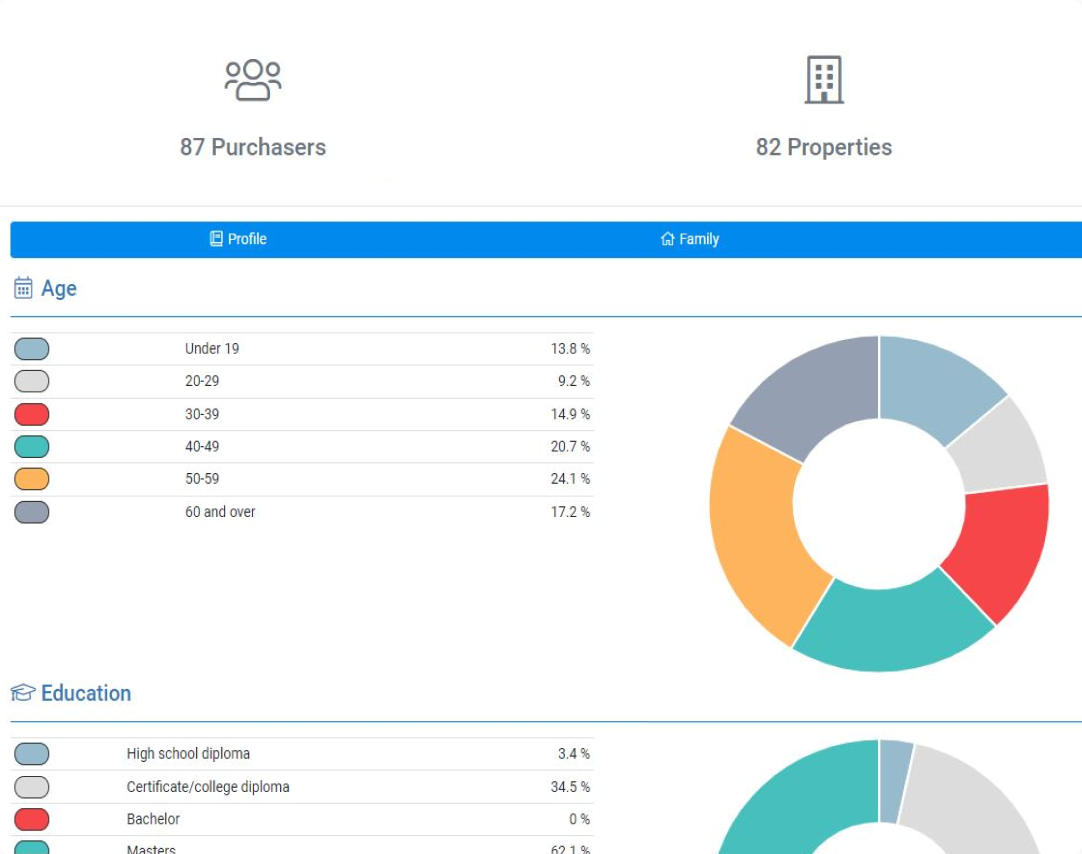 Real-time data capture
Produce downloadable reports across your entire project timeline.
The more you know, the better you can sell. Real-time data capture and tracking helps eliminate the unknowns that can impact profitability.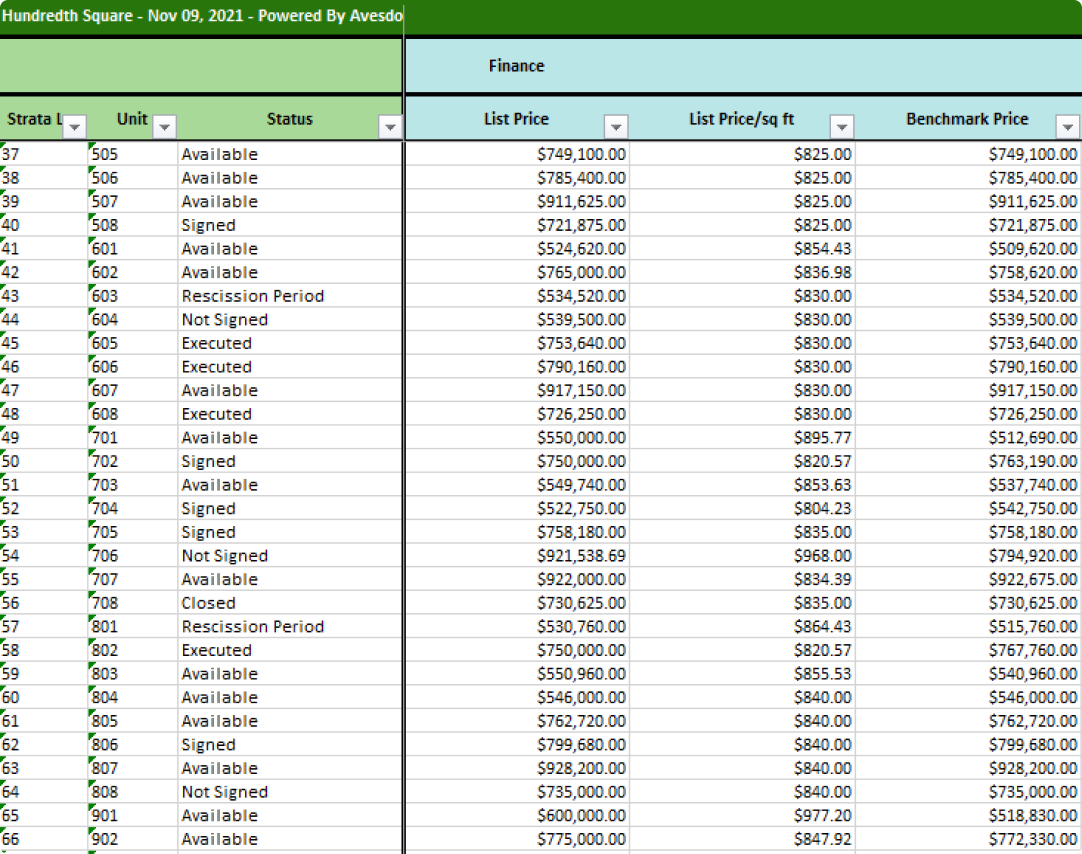 Over 300 data points
Produce a wealth of proprietary information on every deal.
With over 300 data points, each deal you execute produces valuable data you can use to build insights for future projects to ensure sales and maximize profits.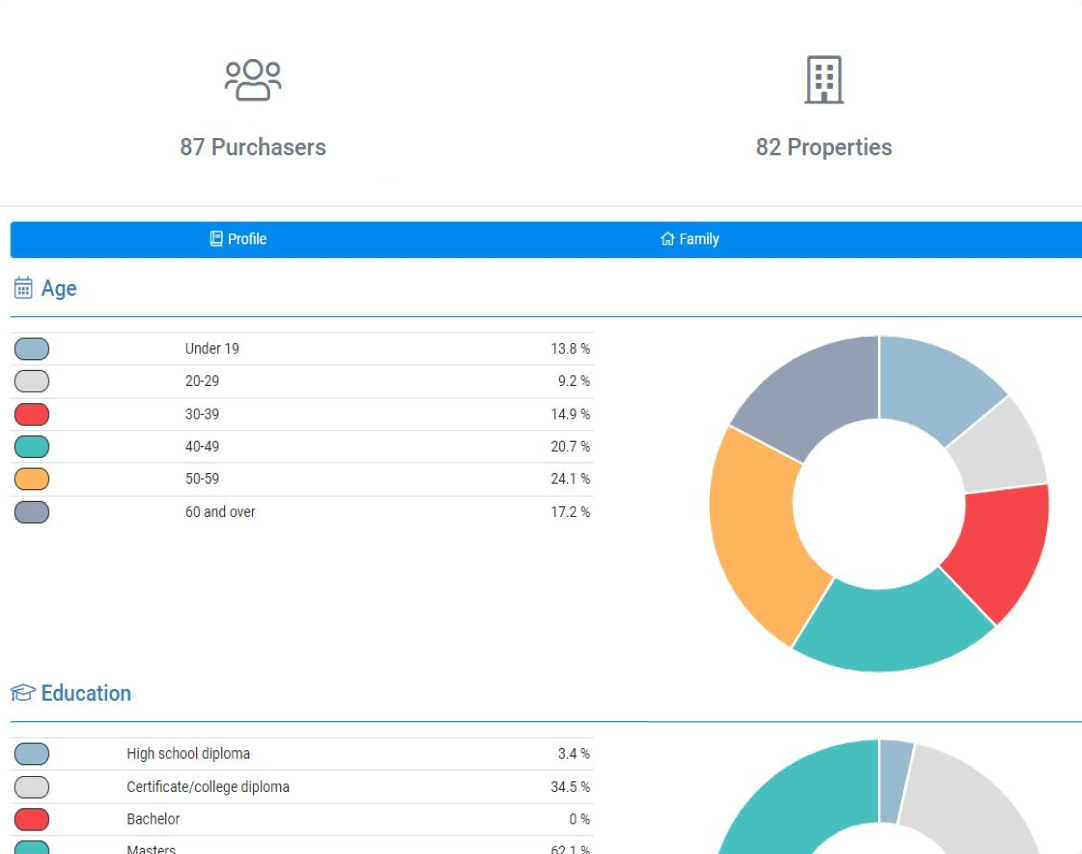 Strategic decision making
Collect the data you need to drive better decision making from project to project.
Data-driven insights
Augment your sales data with actionable insights pulled from previous deals.
Optimize profitability
Gain superior control over the profitability of your current projects and those you have in the pipeline.
Put your data to work with Avesdo.
Join a growing group of developers.
$15B
Total Value Sold Annually