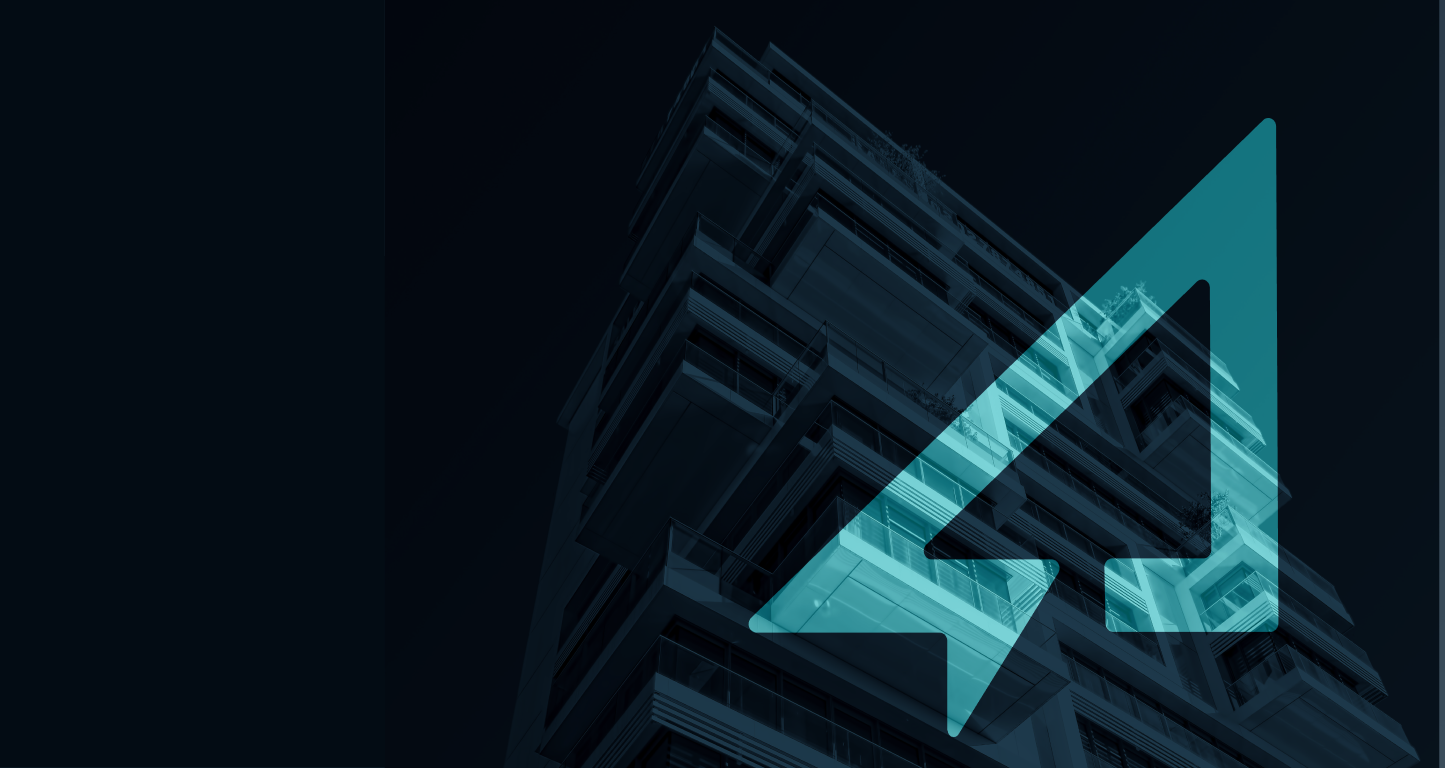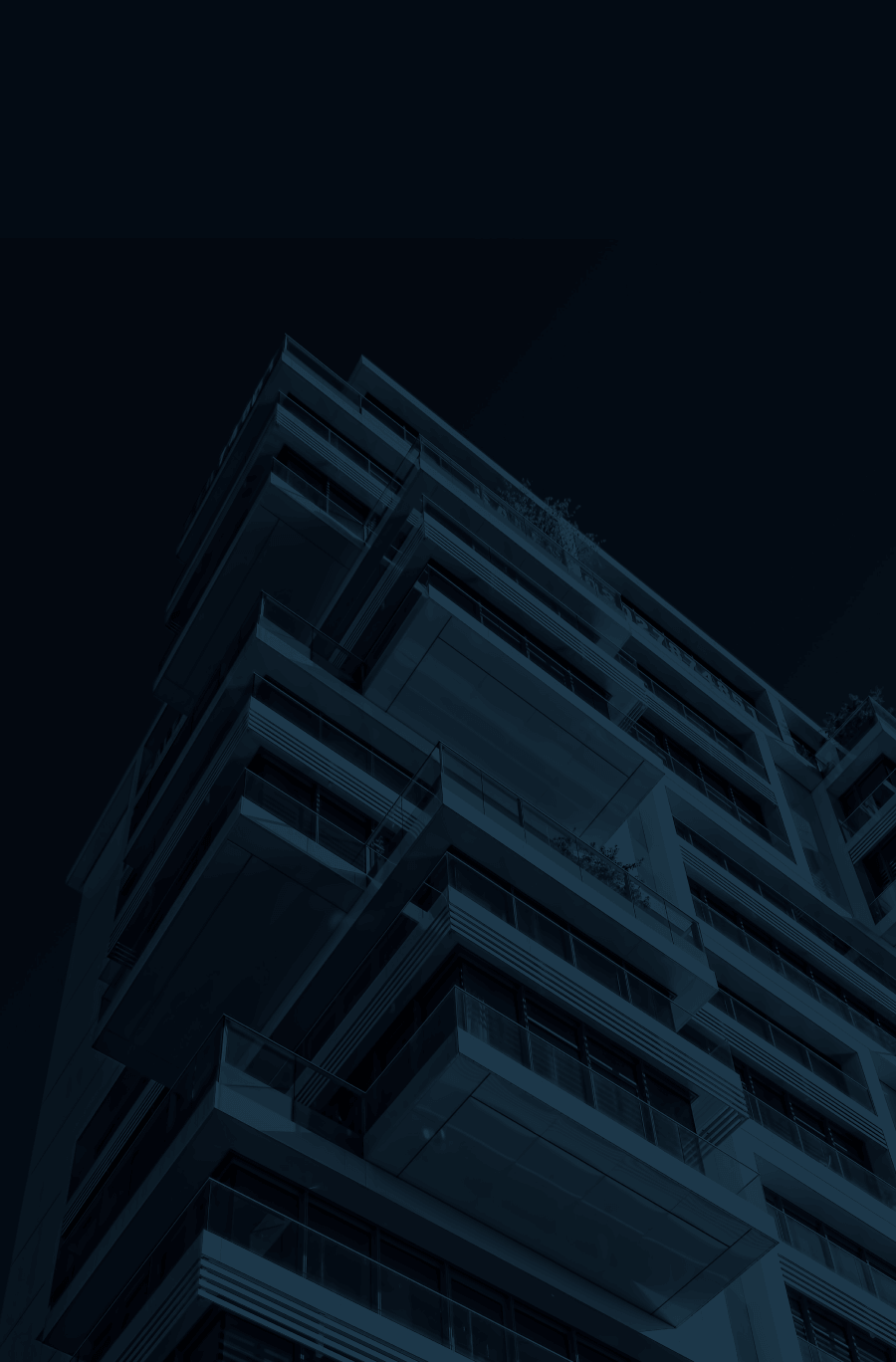 The Power to Close
The Sales OS for New Home Developments
Reduce the cost of human error and control profitability with Avesdo—the new home sales platform built from first-hand experience in the residential development business.
We equip and empower developers & sales agencies with the data, processes, and technology to sell more homes faster, for more money, with less risk.
Join the 200+ developers selling with Avesdo




Command Better Outcomes
Minimize Risk
Enhance performance and efficiency even at high velocity. Avesdo's verified workflows reduce the likelihood human error will slow, stall, or subtract from overall yield.
Learn more
Maximize Revenue
Shape demand and optimize revenue with real-time visibility and control. Avesdo gives you the power to proactively shift strategy to ensure the most profitable outcome.
Learn more
Built for new home sales.
Own leads from start to finish
Avesdo takes an industry-specific approach to lead capture and 1:1 nurture–making it easy to capture, track, nurture, and engage leads throughout the entire transaction lifecycle.
Explore leads

Capitalize on more demand
Avesdo Selection Worksheets help increase the volume of unit requests and simplify the process of completing, receiving, sorting, and fulfilling submissions. Allowing you to optimize inventory, maximize revenue and make the entire process easier for everyone before a single contract is written.
Explore worksheets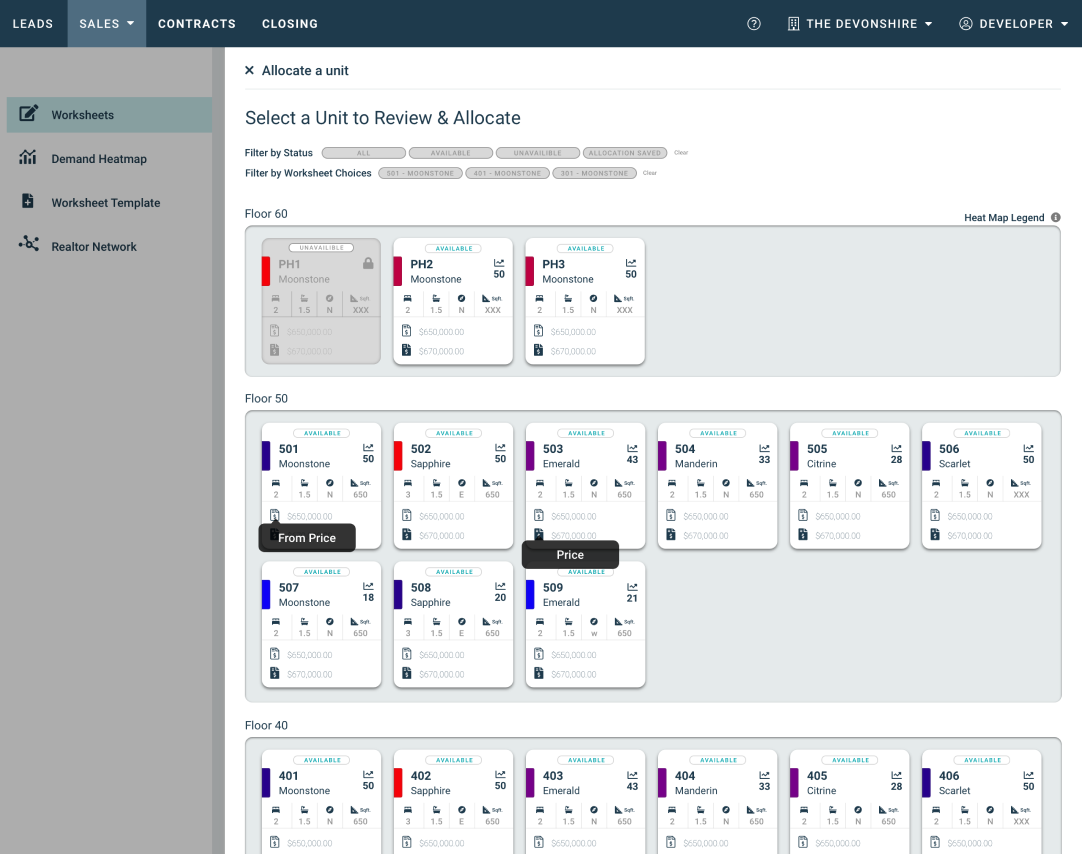 Implement your strategy
From single family to high-rise, tempo sales to blow-out launches, in a presentation centre, remote location, online, or all three at once, one platform for you to securely allocate, reserve, share, contract, and close inventory with ease.
Explore sales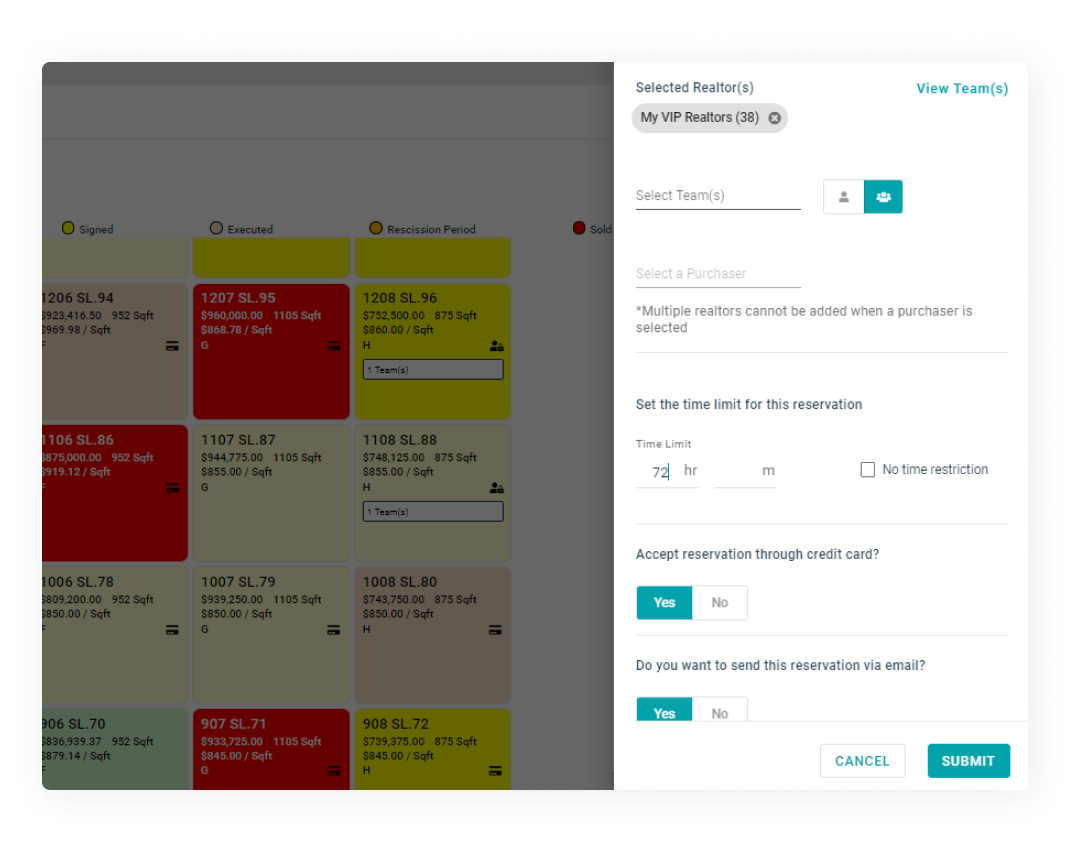 Shape demand early and often
A detailed, real-time view of inventory provides dynamic visibility into what stage each home is at—creating a competitive advantage through enhanced control over pricing and tempo.
Explore inventory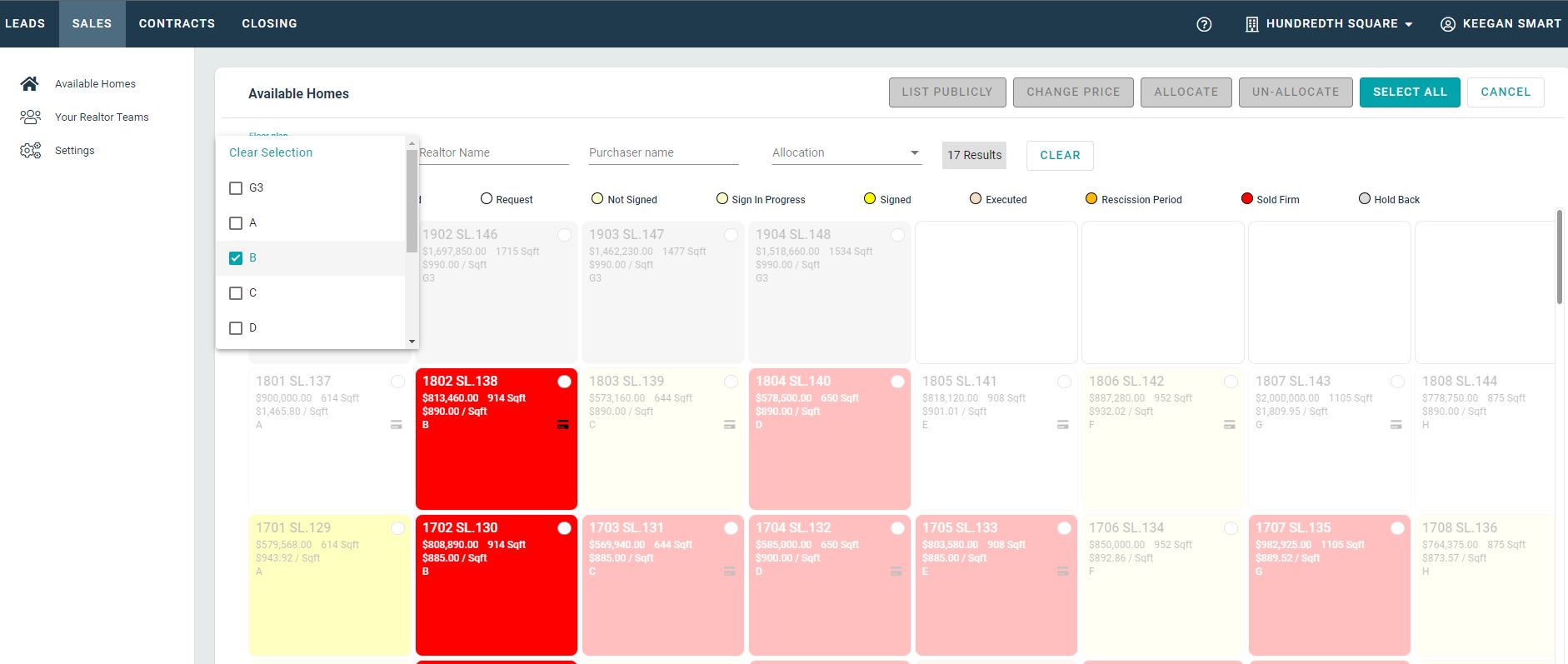 Complete contracts, every time
Avesdo's proprietary digital signature solution and contract lifecycle management are built to handle the length and complexity of the new home real estate process from beginning to end—dramatically reducing the risks associated with human error.
Explore contracts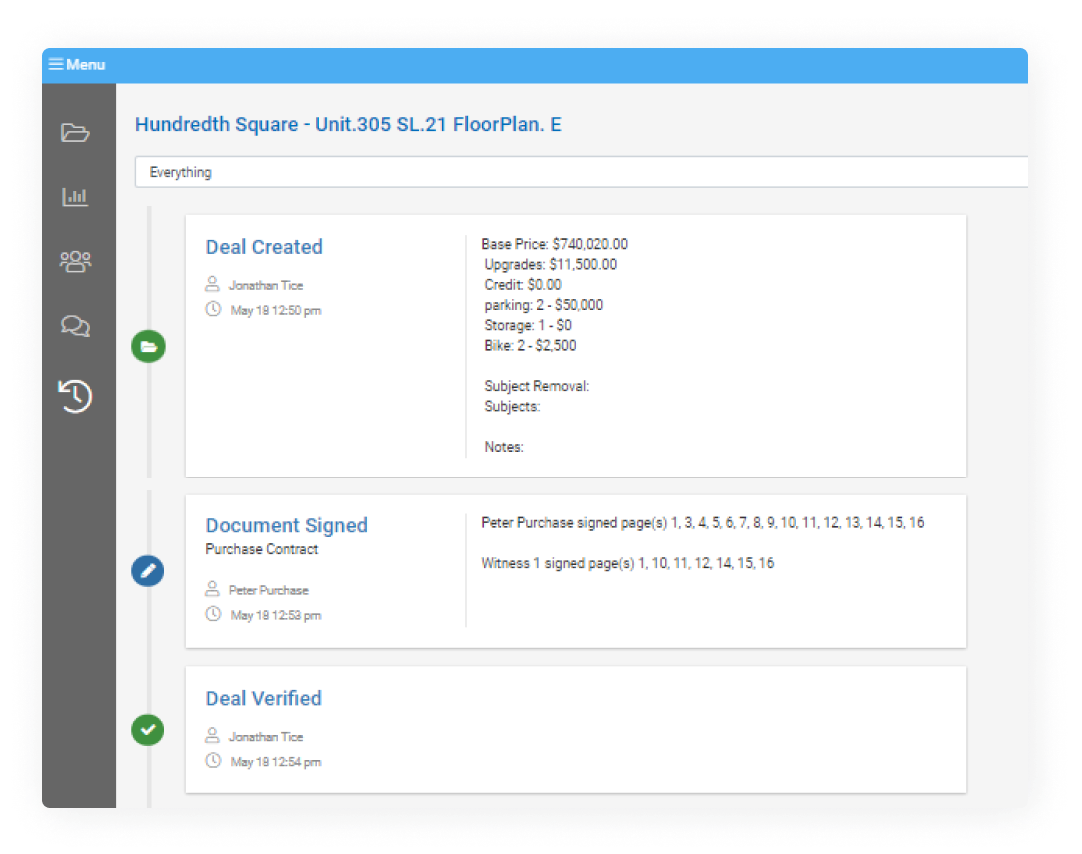 Make data-driven decisions
Real-time data capture, tracking, and downloadable reports across the entire project expose unknowns that typically impact profitability and create valuable data-driven insights and trends that augment your expertise for current and future projects.
Explore data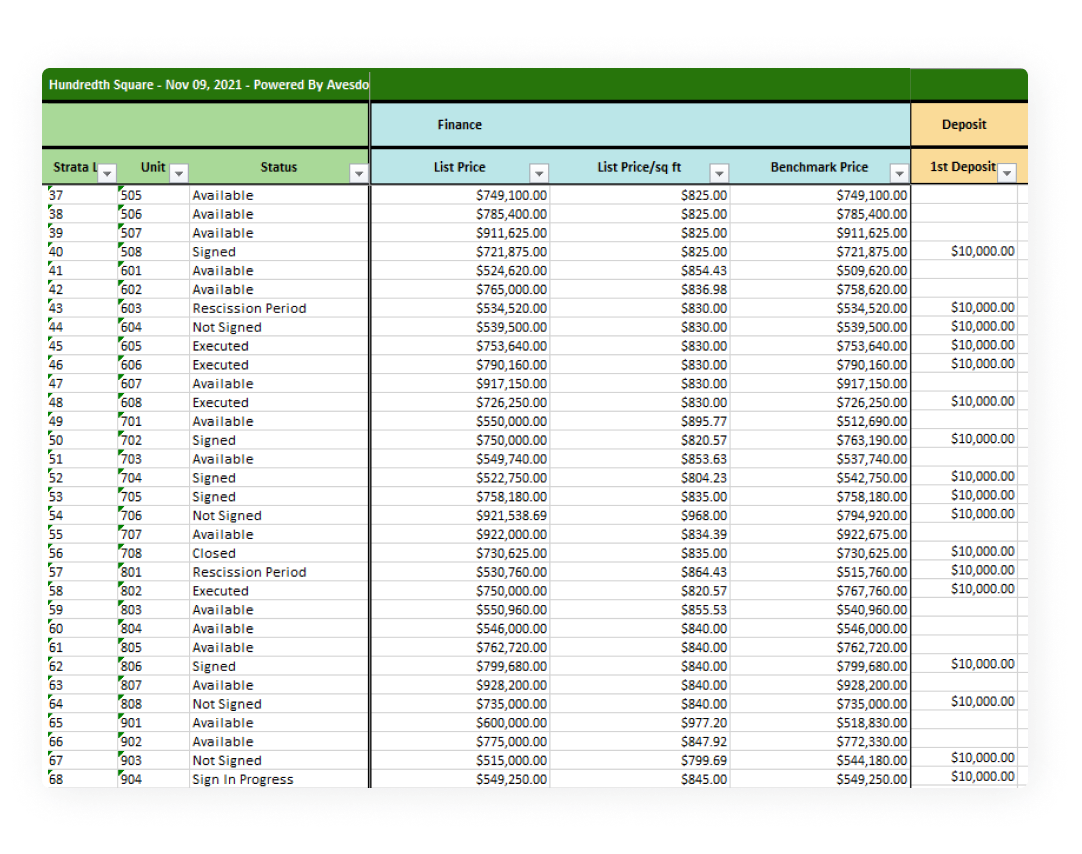 Join a growing group of developers.
$15B
Total Value Sold Annually
See how one platform helps you take control from leads to close.