See and Shape Demand
Have the control now to avoid losses later with a real-time view of your entire inventory throughout the lifecycle of your project.
Join the 200+ developers selling with Avesdo




Inventory heat mapping
Track the pricing status —sold, available, or reserved—of every unit in your development, along with critical specs, including price per square foot, number of rooms, direction-facing orientation, and more.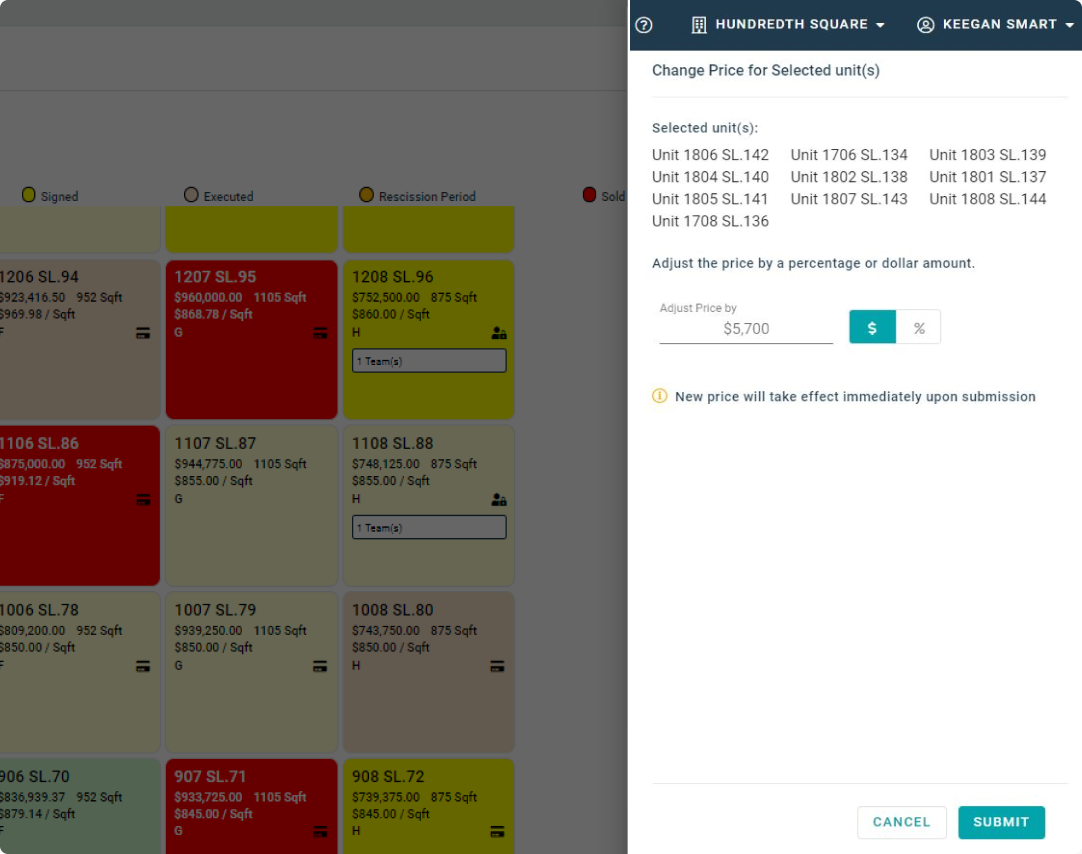 Manage pricing in real-time
Dynamic pricing lets you take a proactive strategy to help build demand for harder-to-sell units before they become a problem.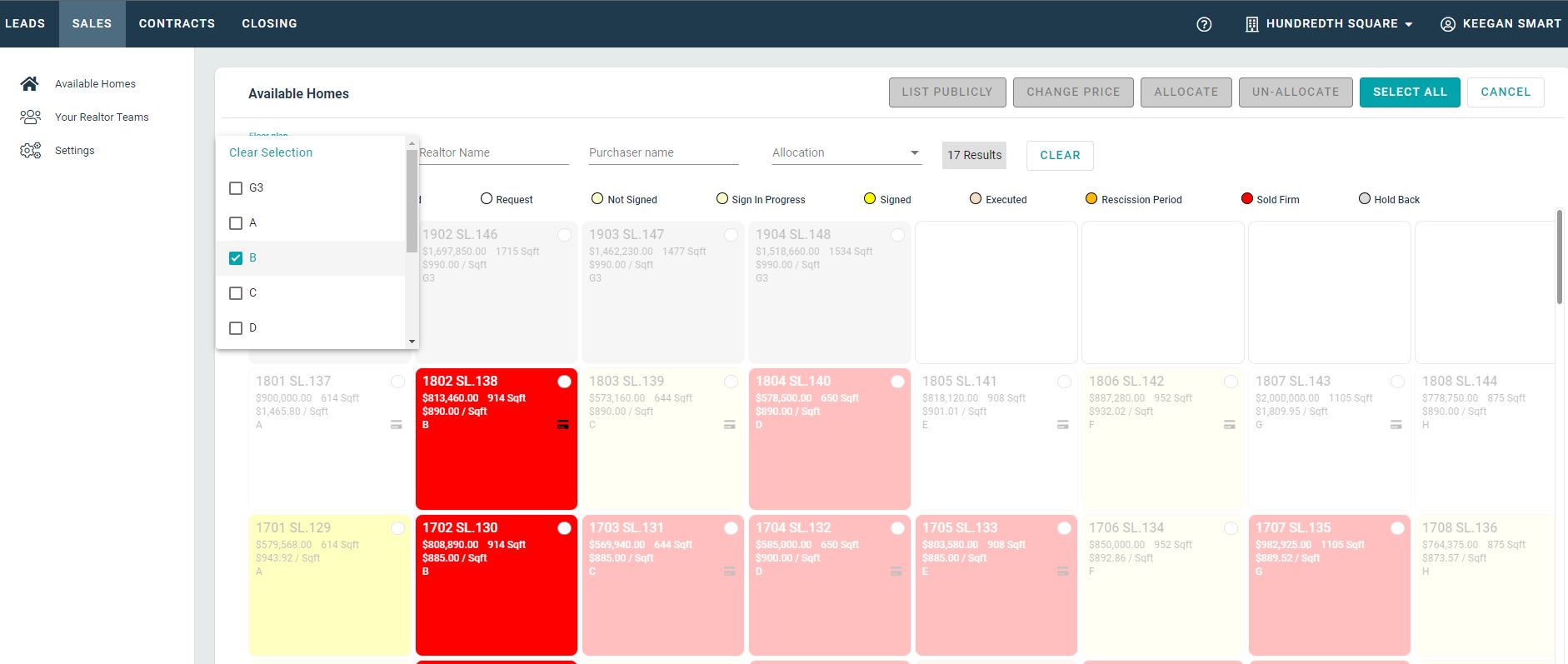 Shape demand on-the-go
Avesdo gives you proactive control over the entire sales process—see what's selling and what's sitting, and update your strategy to fit.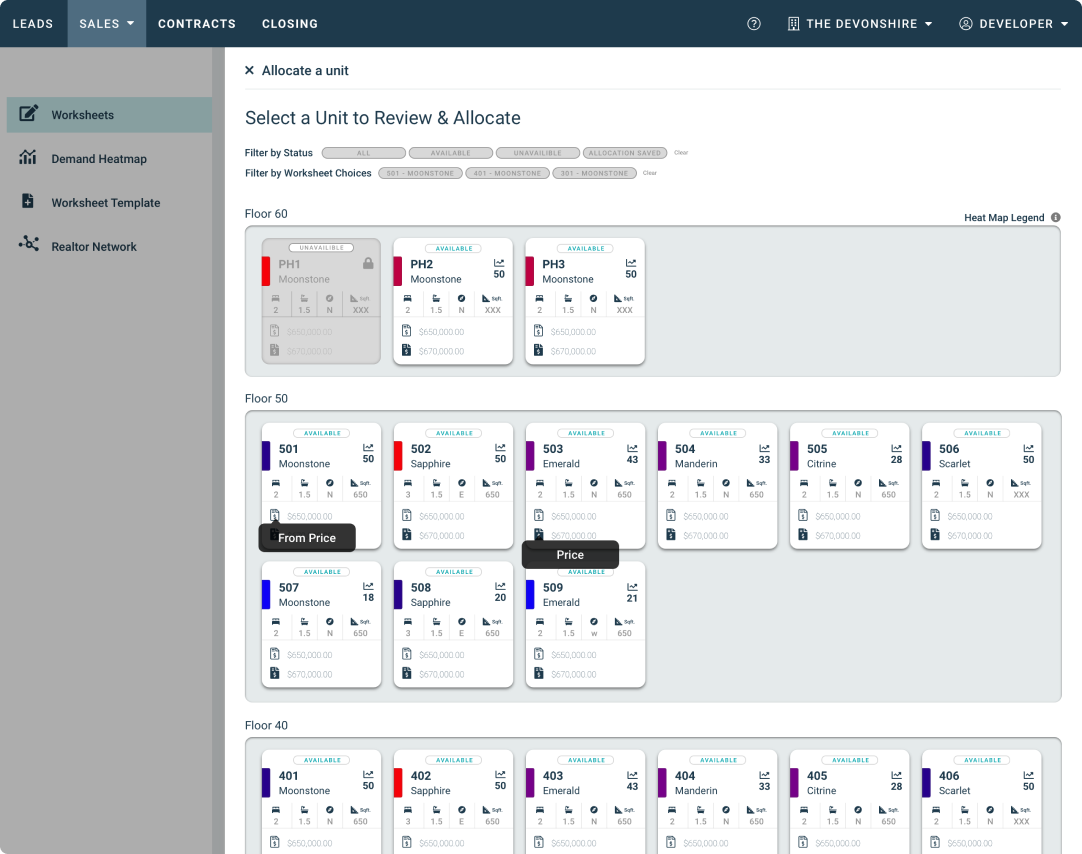 Lead-to-close inventory tracking
View all your units at a glance—what's under construction, how many are in the offer stage, what's being held back, reserved or sold, and update your plans as needed in real-time.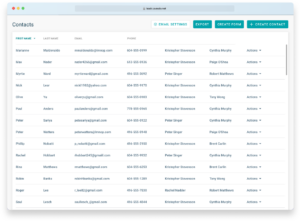 Higher prices. Faster pace.
Out-price and out-pace the competition with dynamic inventory tracking.
Avesdo's detailed inventory tracking gives you the visibility you need to see which stage every unit is at and move them through the sales funnel faster and more profitably.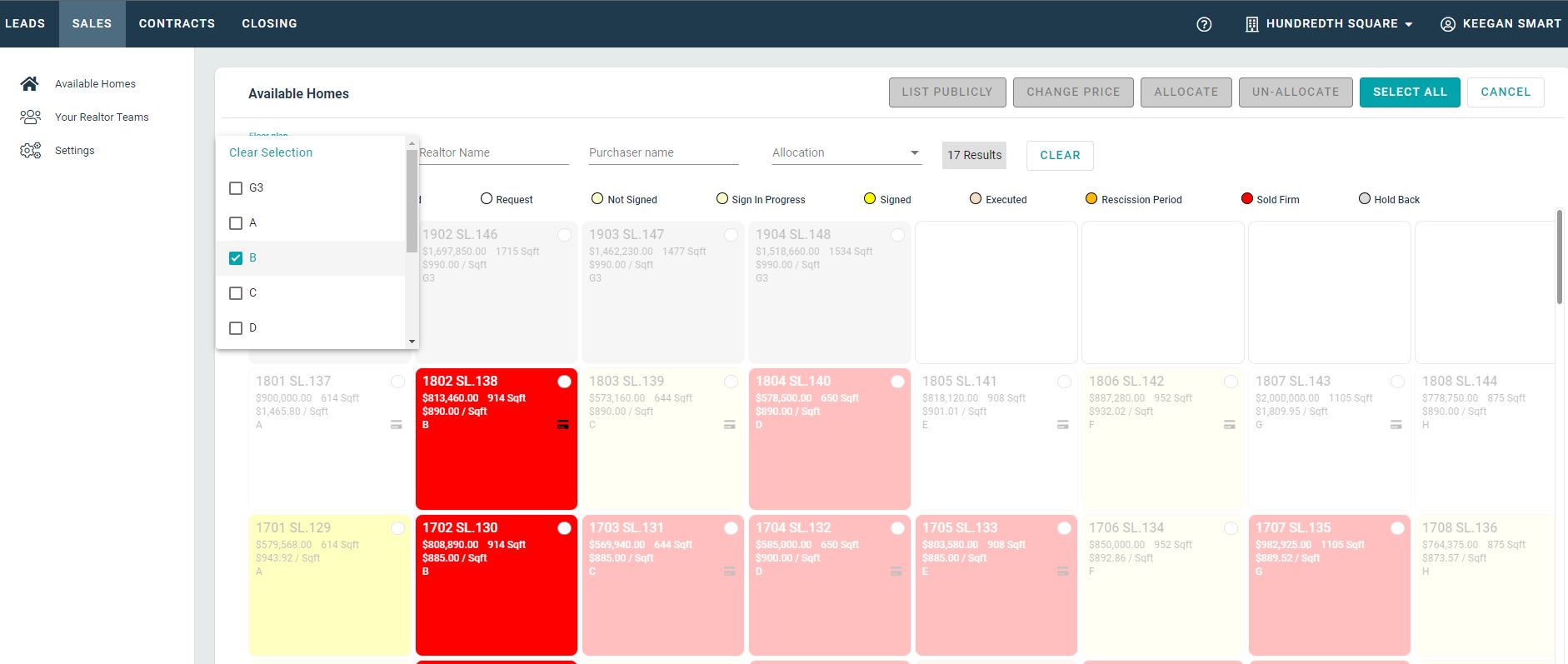 Proactively shift sales strategy
Command the most profitable outcome on every project.
See where every piece of inventory is in its lifecycle, at a glance, and shift strategy to help maximize profit on every unit.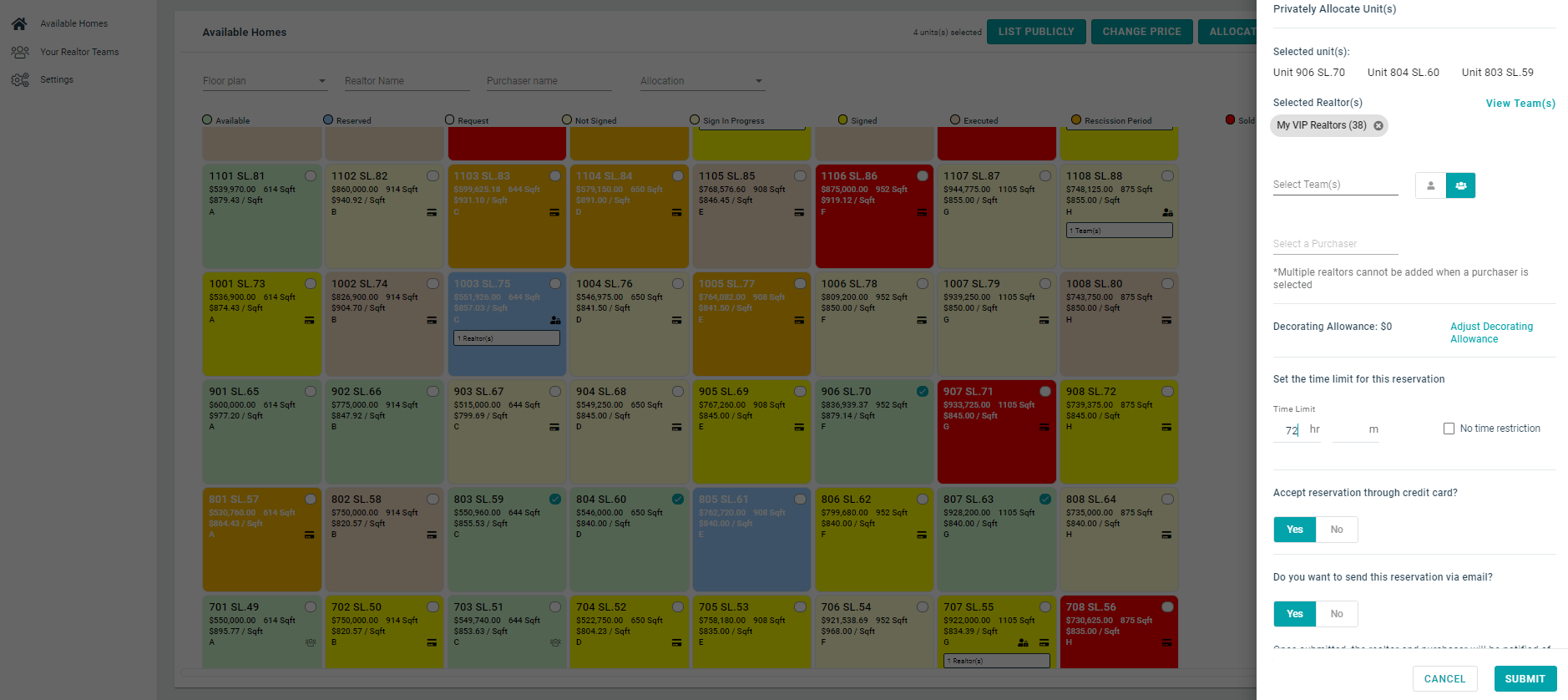 Get proactive with pricing
Update pricing accurately and immediately, based on real-time data on what's happening across every detail of your project.
Increase volume and velocity
Optimize your sales processes to support an increase in sales and the speed at which customers move through the funnel.
Capitalize on trends
Capture and analyze comprehensive inventory history and trends, to inform sales strategies for your future developments.
See how Avesdo helps you control and shape demand.
Join a growing group of developers.
$15B
Total Value Sold Annually