Get paid faster, with lower costs, fewer errors, & less headaches
Streamline Payments & Communications
Deposits are critical to project financing and shouldn't be left to administration error—here's how we're fixing it.
Join the 200+ developers selling with Avesdo




Time and money
Mitigate risk for all parties
Protect developer and purchaser from administration
error and save time & money.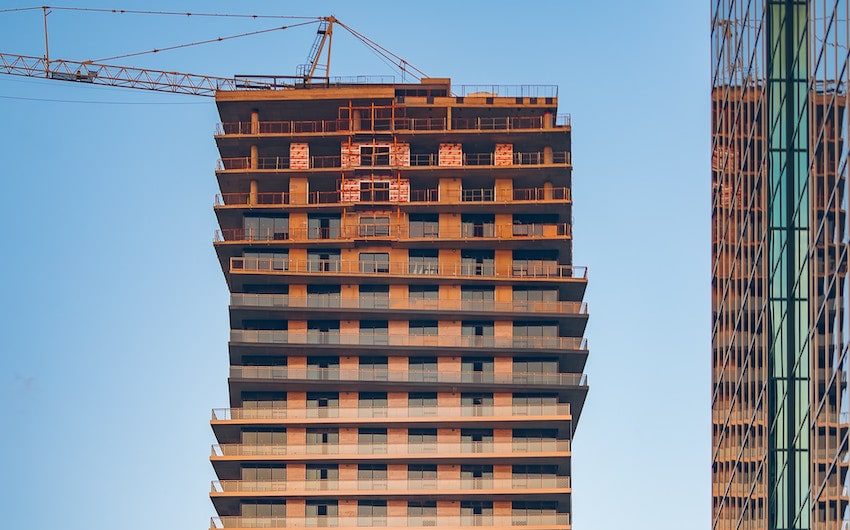 Communications
Automate email notifications
From first deposit reminder to the last, set it and forget it through automatic emails to ensure on-time payments.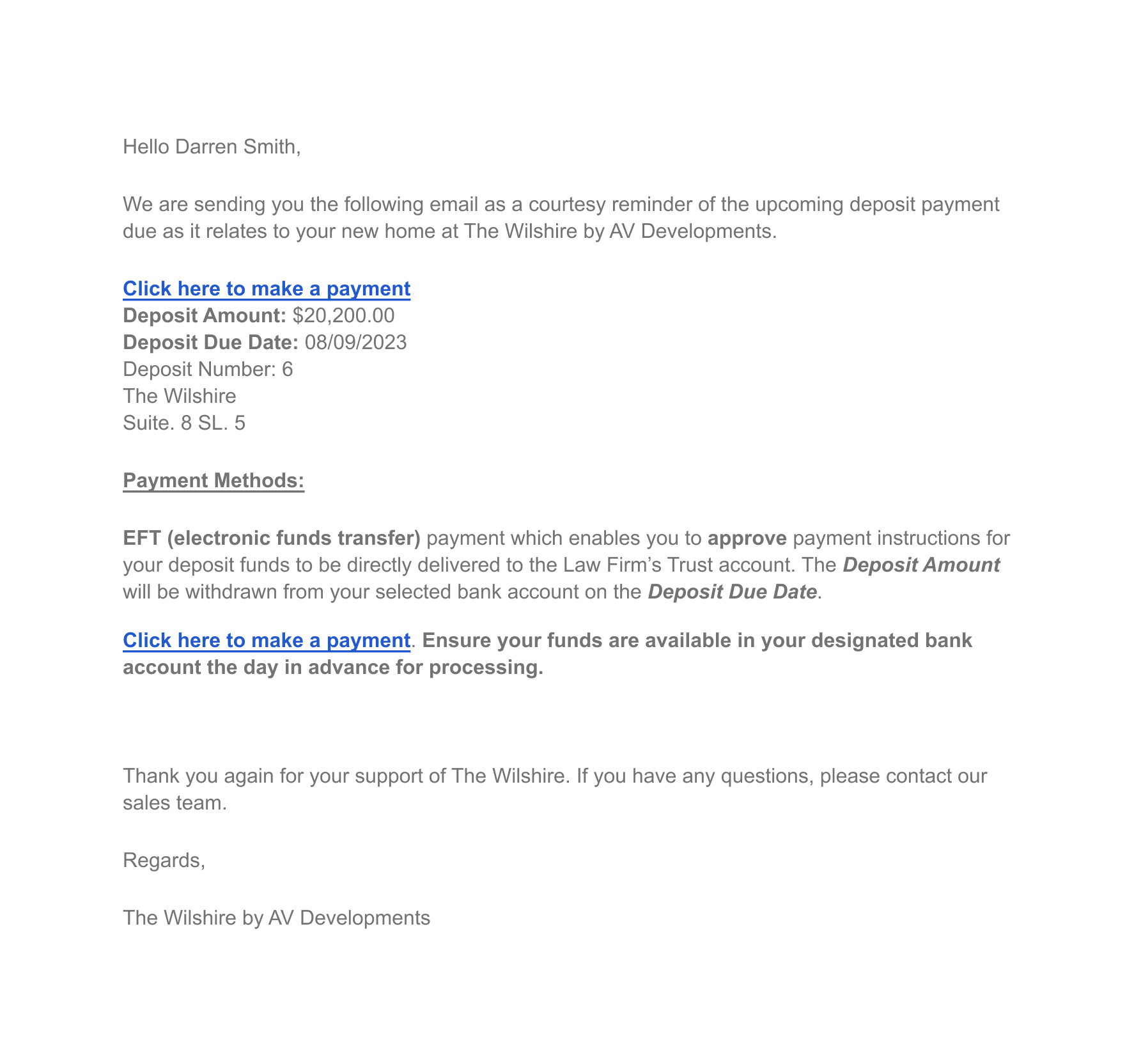 Payments
Streamline deposits collection
Ensure a project is financially on track with secure/pre-authorized debit collections; contract-specific & secure payment URLs; pre-authorized debit collections directly into project trust account; pre-approved online payments for future deposits due & more.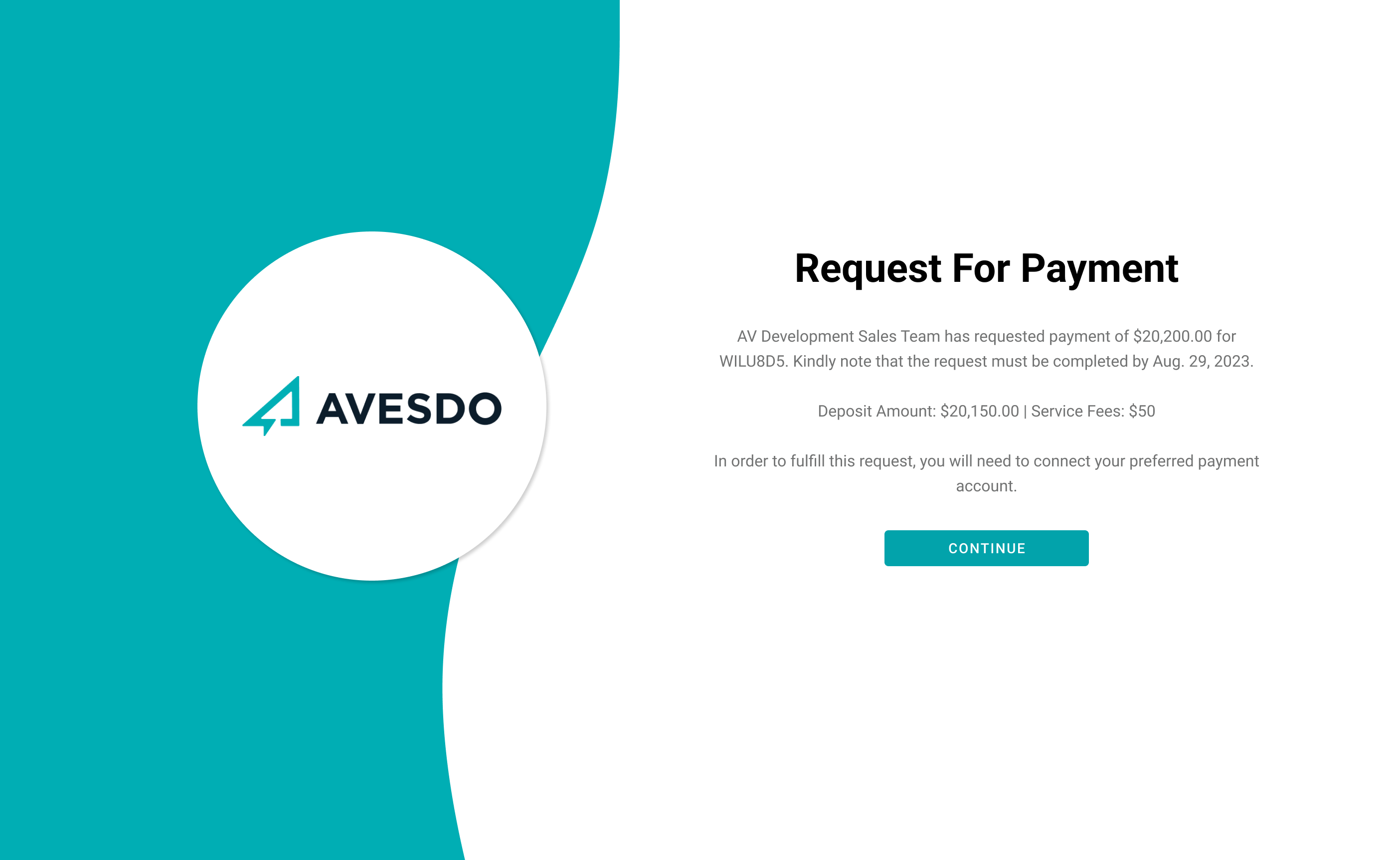 Sell out faster and smarter with Avesdo.
Join a growing group of developers.
$15B
Total Value Sold Annually